Meet Refined Real Estate
Industry leading service to our clients
Our Vision
By combining proven principles and practices with the latest in techniques and technology, we deliver industry leading service to our clients.
Our Mission
We partner with our clients in the realisation of their goals and dreams. As a principle based agency, we hold ourselves to the highest levels of integrity and ethics, whilst constantly refining our processes, practices and performance.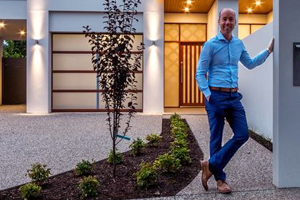 Why use Refined Real Estate?
We Live and Breathe Property
We are all property owners and investors. We understand what it means. We understand construction and development.
We are Proactive
We have in excess of seven languages spoken in the company and we us this to relate to buyers and to foster overseas purchasers.
Experience is Important
Did you know that it only takes 20 days to become a real estate agent? Someone's past experience and successes determine the skill set they bring to this industry.
A Boutique Company
Unlike many big name franchises we cannot rely on people coming to us off the street and we therefore have to perform for our clients to get the next job. We don't market ourselves – we market your home!
We are Part of Your Profit – Not Your Cost
An agent with good people and negotiation skills can add tens of thousands of dollars to the end result.
Investor Network
We understand property investment and have existing relationships with a large group of like-minded people.
TEAM Approach
The Refined team of administrators, marketers and property consultants will work together to achieve your best outcome.
We Guarantee Performance
We guarantee to call you back within 3 hours and get back to all enquiries within 24 hours or refund you $300 on your final invoice.
We Share the Risk
We are willing to invest not only our time and energy but also our money and resources. We are as committed as you are.
Are you ready to make the next step?
Head Office
278 Anzac Highway
Plympton SA 5038
Contact Us
08 8357 9001
reception@refined.com.au
Eastern Office
262 Magill Road
Beulah Park SA 5067